Crop: It is time to grow ®
Crop IQ Smart Grower is a beautifully designed, IoT enabled, at-home herb grower, using intelligent LED spectrum and smart technology to create the most nutritious and the best tasting herbs, right on the kitchen worktop.
More and more consumers are looking for new locally sourced organic products that both support healthy living choices and taste amazing. With CROP it has never been easier to grow delicious and nutritious herbs, at home. Crop IQ provides:
– Fast growth: from seed to plate in just over a week
– Guaranteed great results every time
– Superior taste and Improved nutritional compared to what is currently commercially available
Our world-first, patent pending smart growing technology focuses on microgreens and enables anyone to tune the taste and flavours of their herbs via the CROP App. The dynamic light spectrum and pulsed LED technology integrates the latest photobiology research to optimise each stage of the plant's growth. This can then impact how fast they will grow, but also their flavor profile and vitamin, mineral and antioxidant levels.
For more information: www.tipcrop.com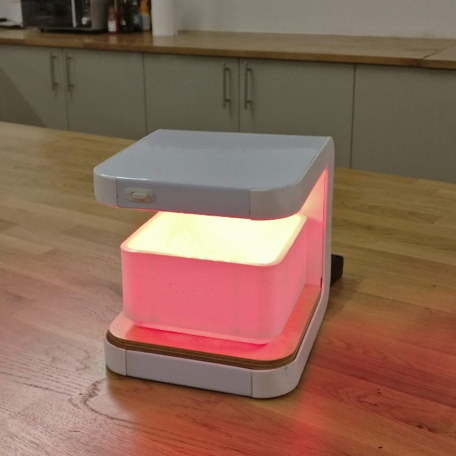 Light Path: Reducing the risk of falls for seniors
Falling as we get older is quite common, and although most falls don't cause serious injury they can leave us feeling quite distressed. Falling drastically affects a person's confidence and if an injury is sustained, their ability to continue to live independently is reduced. Oftentimes, it is actually a progressive condition – minor falls lead to bigger falls and perhaps a broken wrist, and later a head injury or fractured hip. The length of time for rehabilitation and the cost of care provision increases greatly as the injuries get worse. Pendants do not really work as elderly people often forget to wear them, or because they have poor battery life and non obstrusive solutions using sensors tend to be expensive and quite complex to install.
We developed a low cost, easy to install, reliable solution which reduces the risks of falls for elderly by detecting when someone gets out of bed and gently lighting the path to the bathroom at night.

Full personalization of light color, intensity and time to alert.
To reliably detect 'out of bed' conditions for the widest combination of bed types (single/double/medical)  and flooring (Carpet/hardwood etc…), we have qualified and use a variety of pressure sensors and adjust sensitivity thresholds
There is hard evidence that lighting reduces the risk of falls – two examples at https://bit.ly/2Q8Lh5L and https://bit.ly/2VZwr6P.
This study included 94 subjects, equipped with light LED paths installed between the bed and the bathroom, which were triggered automatically when the person set on foot on the ground. These help in preventing falls by offsetting the ageing related neurosensorial malfunction by improving consciousness and visibility for people waking up and getting up during the night.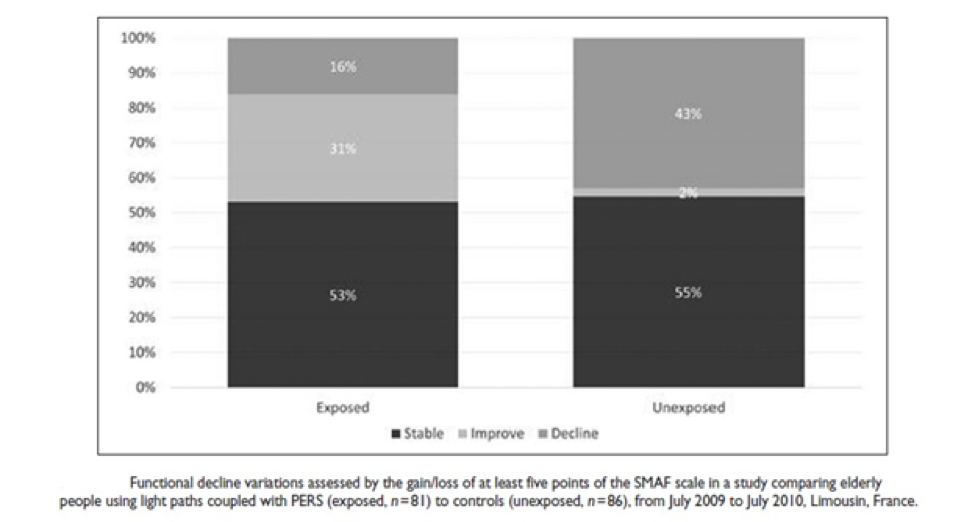 IoT solutions to fight Covid-19 more effectively
We are currently working with partners on several innovative solutions for connected gel dispensers, people counters and a few more surprises. Stay tuned or contact us for more details.
Let's Start Something new